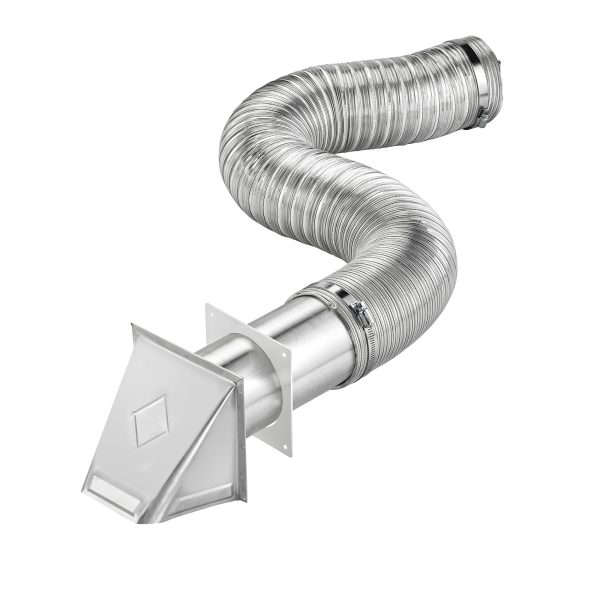 4″ x 8′ Flexible Semi-Rigid Aluminum Duct Preferred Hood Vent Kit – Item #349L (Replacement # 349UL)
Replacement item # 349UL
---
Semi-rigid aluminum duct is ideal for applications where building codes require use of all aluminum duct.  The duct is totally non-combustible with a maximum operating temperature of 400°F.
Opening/closing damper prevents outside elements from entering the vent
4 1/2″ hood opening
Product Contains:
(1) – 4″ Aluminum Preferred Hood Vent with 11″ Tail Pipe
(1) – 4″ White Plastic Trim Plate
(1) – 4″ x 8′ Flexible Semi-Rigid Aluminum Duct
(2) – 4″ Metal Worm Gear Clamps
This product has been discontinued.
';