Dryer Lint Traps
Lambro is a leading manufacturer of Dryer Lint Trap for ELECTRIC clothes dryers. Packaging is available in 6 units or 12 units.
Our products are made from high-quality materials and backed by a limited warranty.
Lambro sells its products through a network of dealers, distributors, wholesalers and retailers in the United States.
All of our products meet or exceed local and national building codes. If you are a dealer or contractor contact Lambro. We will be happy to help you find the right product for your Dryer Lint Traps needs!
If you are a consumer and need a new Dryer Lint Trap, contact your local big box or hardware store today for a Lambro Dryer Lint Trap or our LintEater dryer vent cleaning system!
Lambro offers a Lint Trap Kit available to safely vent an ELECTRIC clothes dryer indoors when outdoor venting is not possible. The entire system is contained within the home, making it ideal for apartments and condominiums where external venting is impossible. The Lambro Lint Trap Kit efficiently traps excess lint to keep your dryer running smoothly. Installation instructions are included.
PLEASE NOTE: Do not use this kit to vent GAS clothes dryers.
Exhaust from gas dryers must be vented outside because it contains carbon monoxide. As the gas leaves the exhaust of the dryer, it becomes concentrated indoors and can potentially poison the inhabitants of your home
Lambro also offers a 10-piece dryer vent cleaning system called the LintEater
The LintEater dryer vent cleaning system works great for cleaning longer dryer vents.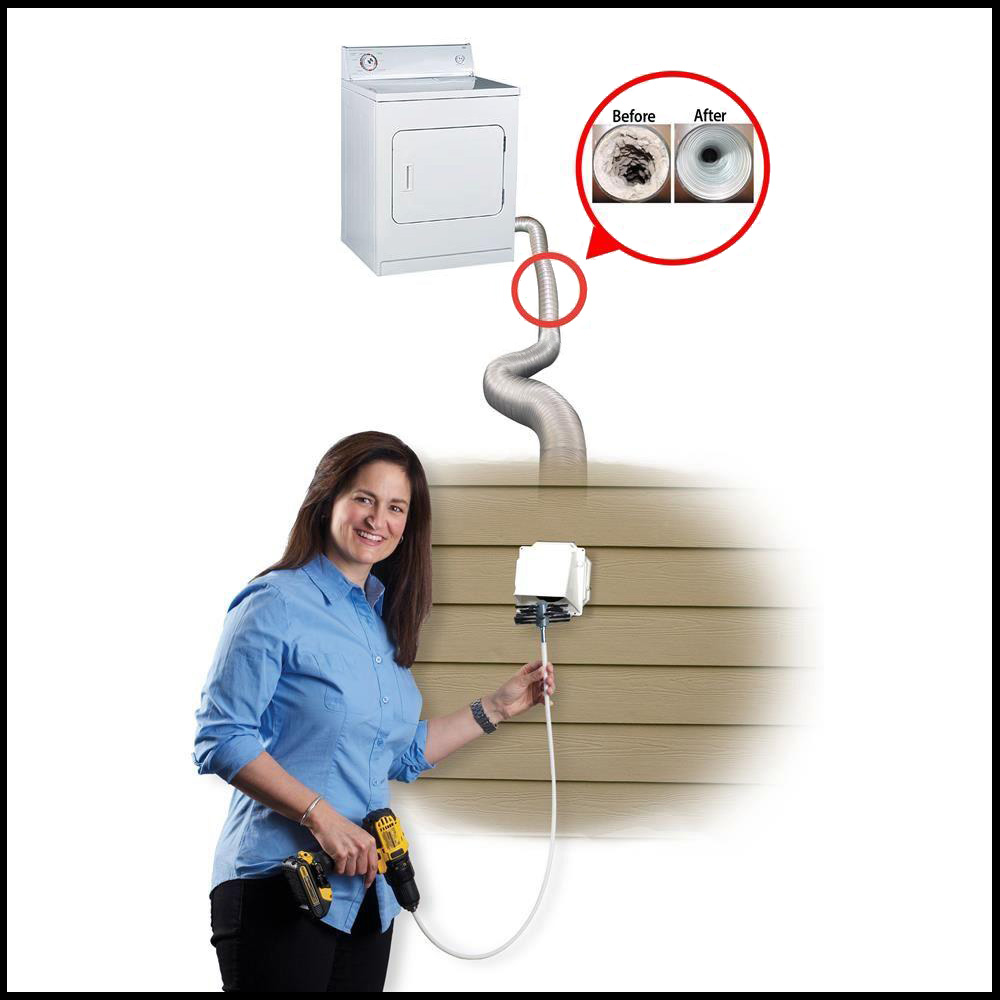 How to properly maintain the dryer vent.
It is important to understand how to properly maintain your dryer vent from buildup of lint. Dryer vents can become clogged with lint over time, which can potentially lead to fires. To avoid this potential hazard, it is important to clean your dryer vent on a regular basis. Experts recommend that your dryer vent should be cleaned at least once a year. If you notice that clothes are not drying as quickly as usual, it may be an indication that the venting duct is starting to become clogged.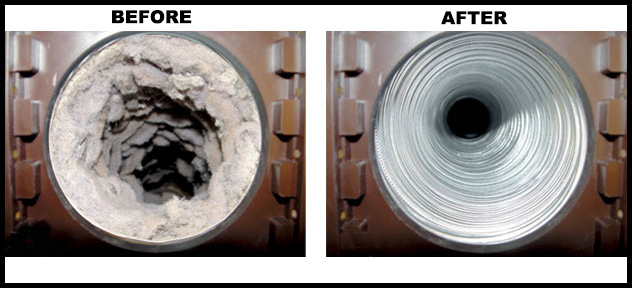 Tips on how to keep your dryer vent and duct clean and clear:
· Help reduce the amount of lint that builds up in the vent over time by removing lint from the lint trap after every load of laundry.
· Help remove any lint that has accumulated around the opening by vacuuming around the dryer vent opening on a monthly basis.
· At least once a year, detach the dryer vent from the dryer and clean it with a vacuum cleaner attachment or a brush by reaching as far into the vent as possible to remove all of the lint buildup.
· Inspect the dryer duct for any blockages. Use a vacuum cleaner attachment or a brush to remove any lint blockage.