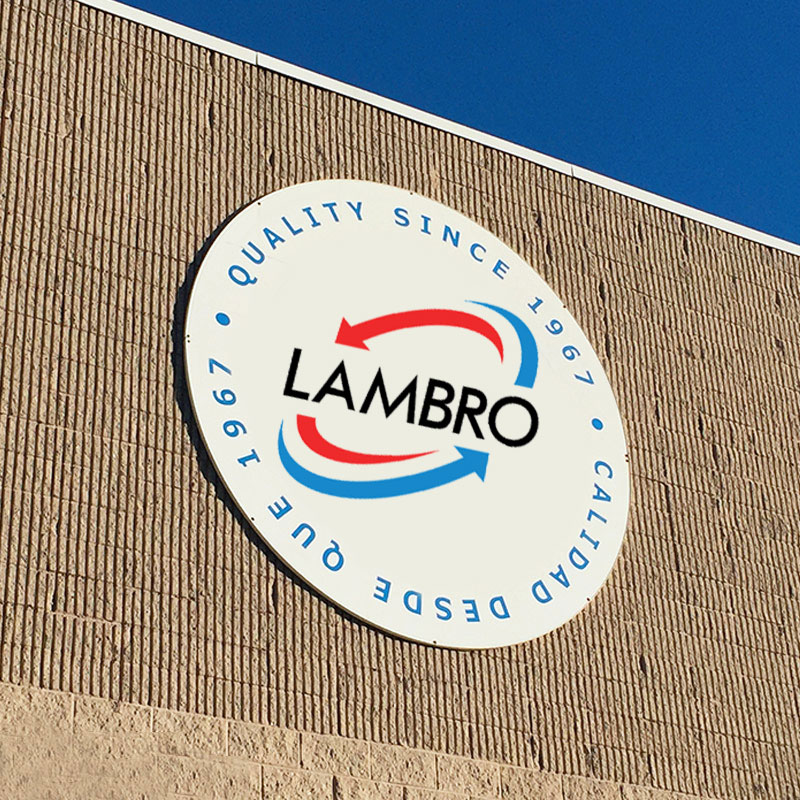 Lambro Industries, Inc.
provides venting solutions for residential and commercial customers. Headquartered in Amityville, New York with a 50,000 sq. ft. facility, Lambro offers venting and duct products, such as laminated, semi-rigid, vinyl and insulated ducts; accessories, rigid ductwork, and rigid elbows and pipes; and wall, roof and eave vents for HVAC components, dryer, kitchen and bathroom venting. The company also provides washing machine trays. It sells its products through a network of dealers in the United States.
The company was  founded in 1967 by Mr. Edwin L. Berger in partnership with his Brother as a distributor selling to HVAC, Electrical Wholesalers and Lumber Yard industries. In the mid-1970's, Lambro expanded its operations into manufacturing and assembling metal and plastic products. Mr. Berger assumed total ownership of Lambro Industries in 1986. In the early 1990's Mr. Berger opened a full service manufacturing facility, Lambro-West, Inc. in California. This 20,000 sq. ft. facility currently has manufacturing capability and is a distribution facility serving the sourcing requirements of the Company's West Coast customers.