Dryer Vent Kits
Lambro is a leading manufacturer of dryer vent kits. Our products are made from high-quality materials and backed by a limited warranty.
Lambro sells its products through a network of dealers, distributors, wholesalers and retailers in the United States.
All of our products meet or exceed local and national building codes. If you are a dealer or contractor contact Lambro. We will be happy to help you find the right product for your dryer venting kit needs!
If you are a consumer and need a new dryer vent kit, contact your local big box or hardware store today for Lambro dryer vent kits!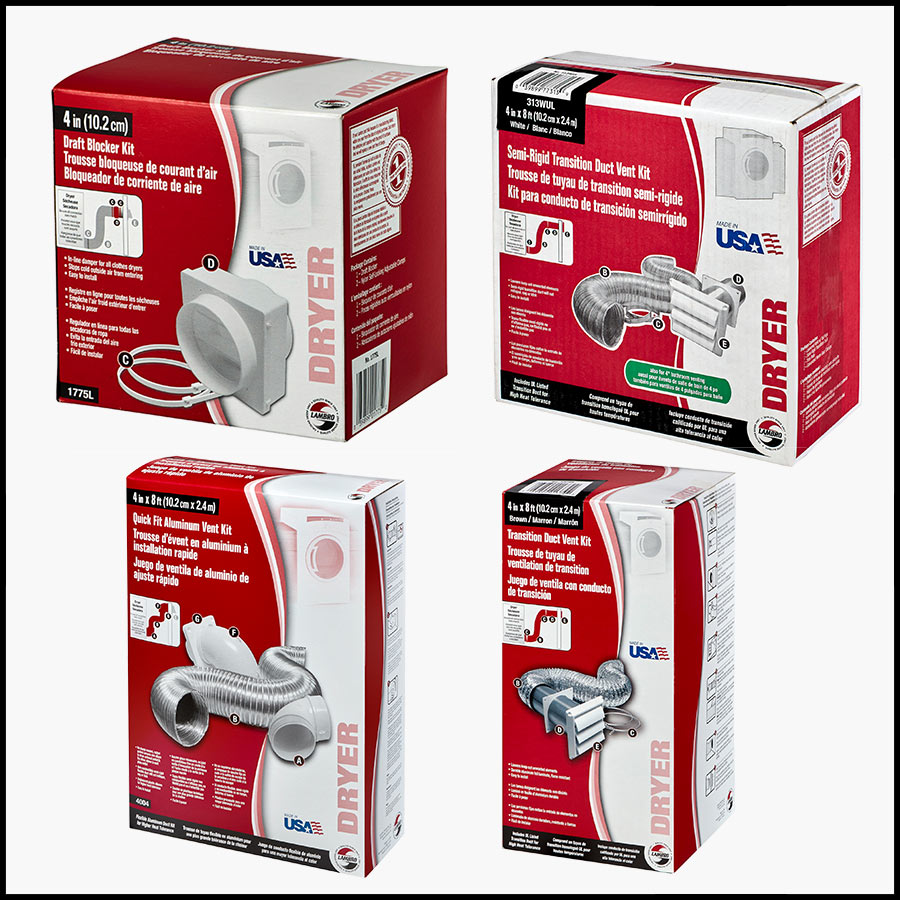 Lambro offers a number of different kits for clothes dryer venting installations. Removing moist air allows the dryer to recirculate dryer air into the clothes dryer which will substantially reduce dryer times and help decrease electricity usage.
Kits are a convenient way to have all the necessary parts that are required for a consumer or contractor to easily install a venting system for a clothes dryer. Hood vents may be made from aluminum or plastic. Many kits have galvanized tension clamps.
Installation instructions are include in each kit. Some products have spec sheets as well.
Typical features include:
· Opening/closing damper prevents outside elements from entering the vent
· Removable screen
· Flexible laminated foil design for easier installation
· Ideal for both gas and electric dryer installations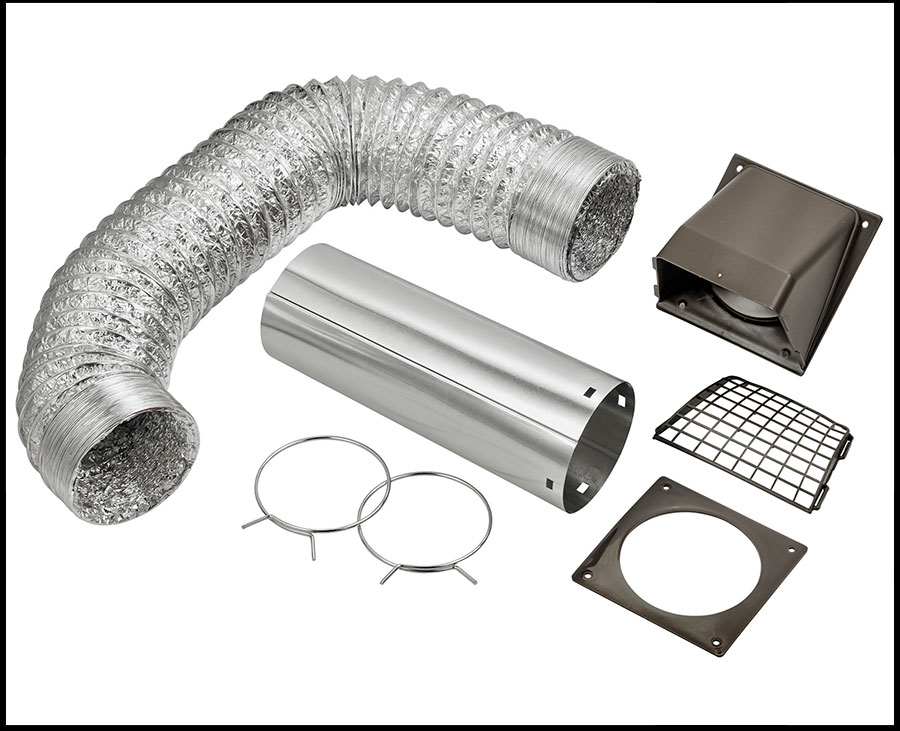 4″ X 5′ UL 2158A TRANSITION DUCT PREFERRED HOOD VENT KIT
We also have:
Lint Trap Kits that can be used to vent an ELECTRIC clothes dryer indoors when outdoor venting is not possible. Packaging is available in 6 units or 12 units.
Heat Economizer Kit, an innovative device that turns an electric dryer into another heat source.
Draft Blocker Vent Kit is perfect when you need to prevents outside air from entering back through vent.
Laminated Transition Duct Kit when your customer only needs the duct for a clothes dryer venting installation. We offer Laminated Transition Duct Kits in both a 5″ diameter and an 8" diameter duct.