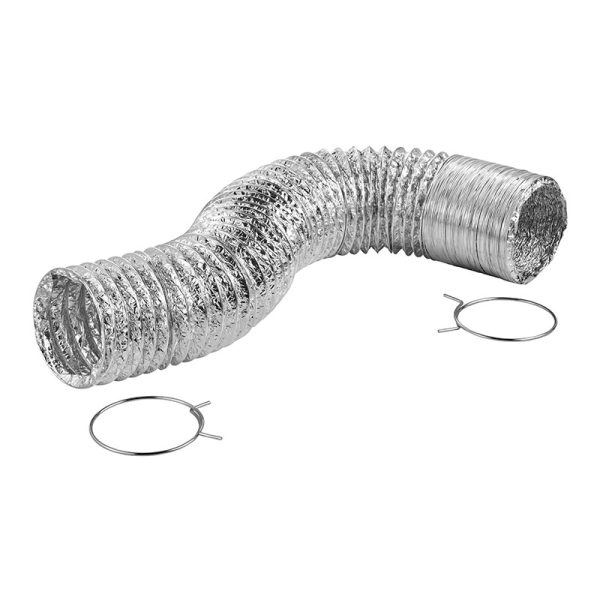 4″ x 8′ UL 2158A Clothes Dryer Laminated Transition Duct Kit
UL 2158A duct is highly recommended for clothes dryer venting installations.
Flexible laminated foil design for easier installation
Ideal for both gas and electric dryer installations
UL 2158A listed and labeled as a clothes dryer transition duct
Product Contains:
(1) – 4″ x 8′ UL 2158A Laminated Transition Duct
(2) – 4″ Galvanized Tension Clamps



PLEASE NOTE:
This product is shown in Aluminum.
Currently, we do not have an image in galvanized steel.


Package Size:
12 3/8 x 10 5/8 x 14
Package Type:
Retail Polybag
Package Weight:
10.92 lbs.