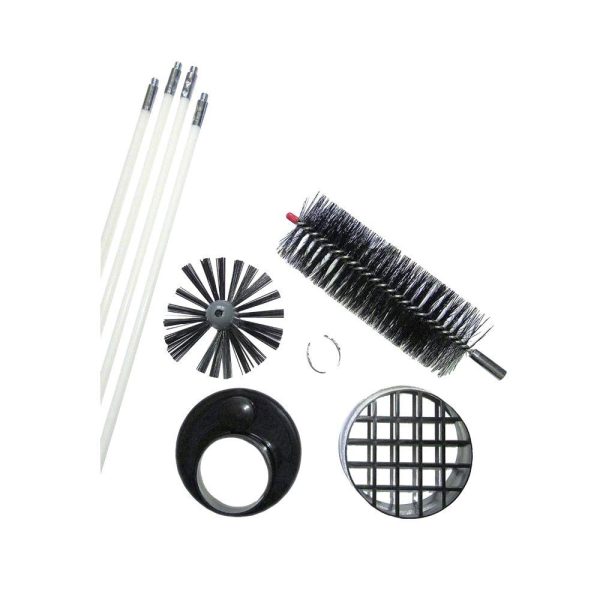 LintEater – 10 Piece Dryer Vent Cleaning System – Item #RLE202
The LintEater works great for longer dryer vents – it's the most valuable tool you can own for ensuring the safe operation of your clothes dryer. The professional design makes it easy to clean and maintain the exhaust vent, lint trap and under/all around your appliances. It effectively cleans all types of dryer vents (metal, foil, white vinyl).
Clothes dryers are one of the leading causes of home fires. It's easy to see how the LintEater may be the safest investment a homeowner could ever make. It will also save you time and money by reducing your drying times.
The LintEater is designed for the homeowner by a leading manufacturer of professional duct-cleaning equipment. It effectively removes dangerous lint build-up in almost every type of dryer vent system, and it's easy to use with your cordless drill.
Cleans Exhaust Vents Up To 12 Feet
Reduces Drying Times
Saves Money on Utility Bills
Navigates Multiple Turns in Dryer Vents
Product Contains:
(4) – 36 inch long flexible rods
(1) – Self-feeding 4 inch diameter Auger Brush
(1) – Blockage Removal Tool
(1) – Large 2 1/2 inch diameter Lint Trap Brush
(1) – Vacuum Adapter
(1) – Dryer Adapter
(1) – Operator's Manual 
Package Type:
Retail Clamshell
Package Weight:
15.18 lbs.
This product has been discontinued.
';