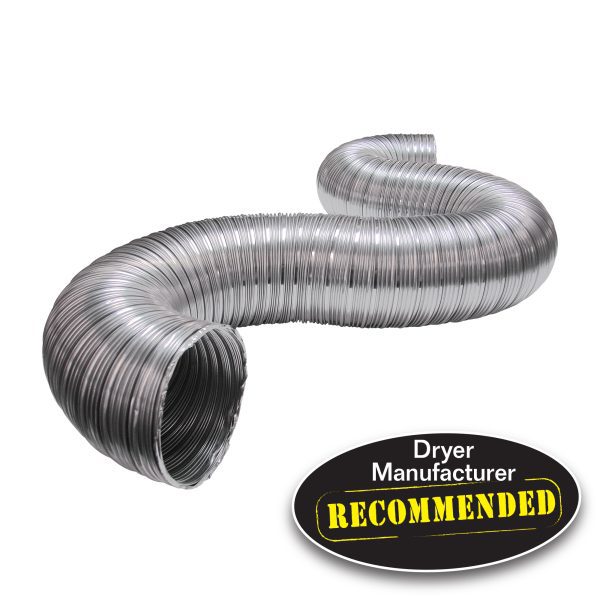 4″ x 8′ UL 2158A Semi-Rigid Transition Duct – Item #302UL
UL 2158A duct is highly recommended for clothes dryer venting installations.
This dryer duct product is what most clothes dryer manufacturers recommend in their installation instructions. This transition duct kit installs from the wall to the clothes dryer. NOTE: Vent a clothes dryer according to the manufacturer's instructions and local codes.
Flexible semi-rigid aluminum triple-lock design for more durability
Ideal for both gas and electric dryer installations
UL 2158A listed and labeled as a clothes dryer transition duct
Product Contains:
(1) – 4″ x 8′ UL 2158A Semi-Rigid Aluminum Transition Duct
Package Type:
Display Carton
Package Weight:
13.77 lbs.