Dryer Vents
Lambro is a leading manufacturer of dryer vents and dryer vent kits. Our products are made from high-quality materials and backed by a limited warranty.
Lambro sells its dryer vent products and dryer vent kits through a network of dealers, distributors, wholesalers and retailers in the United States.
All of our dryer vent products meet or exceed local and national building codes. If you are a dealer or contractor contact Lambro. We will be happy to help you find the right product for your dryer vent needs!
If you are a consumer and need a new dryer vents, contact your local big box or hardware store today for Lambro dryer vents and dryer vent kits!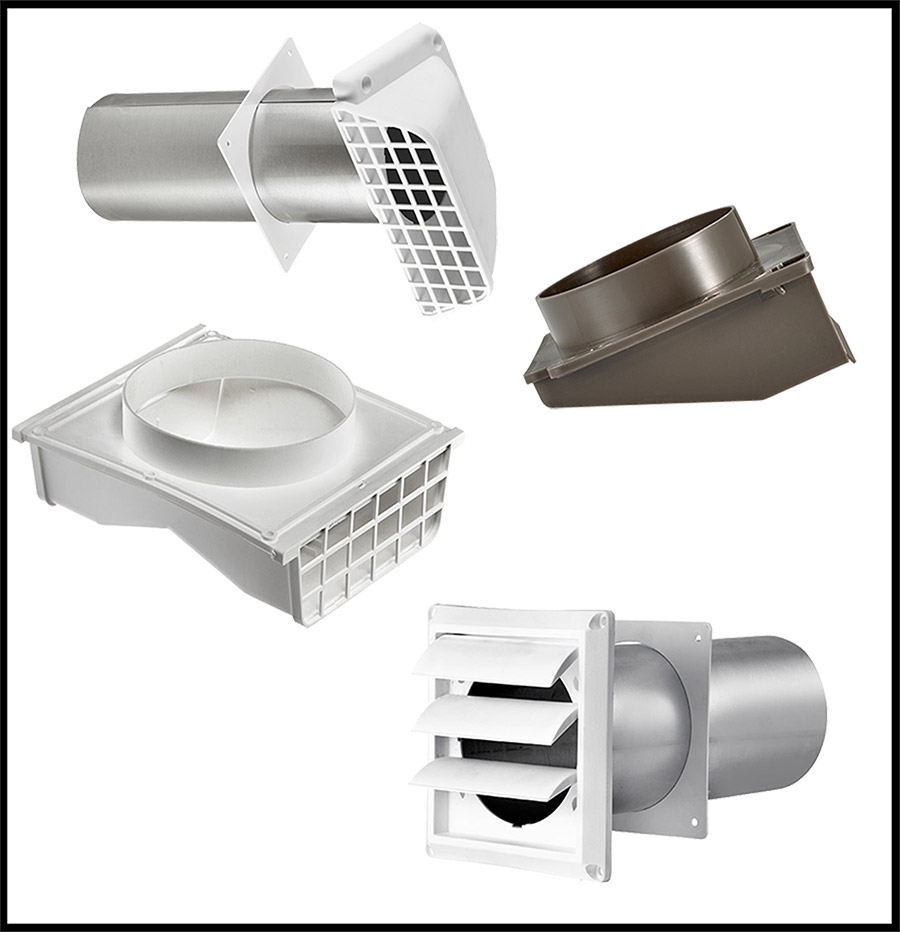 Once you have decided upon which type of dryer duct you are going to use for venting your clothes dryer, you will need to select and then install a vent cover / hood vent cover on the outside of your home. Vent cover help keep debris and animals from entering the ductwork and clogging it. Be sure to choose a cover that fits snugly and is weatherproof.
Lambro offers a variety of dryer hood vents. And Lambro hood vents kits makes your job easier by including all the necessary parts for a complete clothes dryer ventilation system. No need to separately select a duct, vent, clamps, and trim plate. Our kits are primarily for venting directly to the outside wall.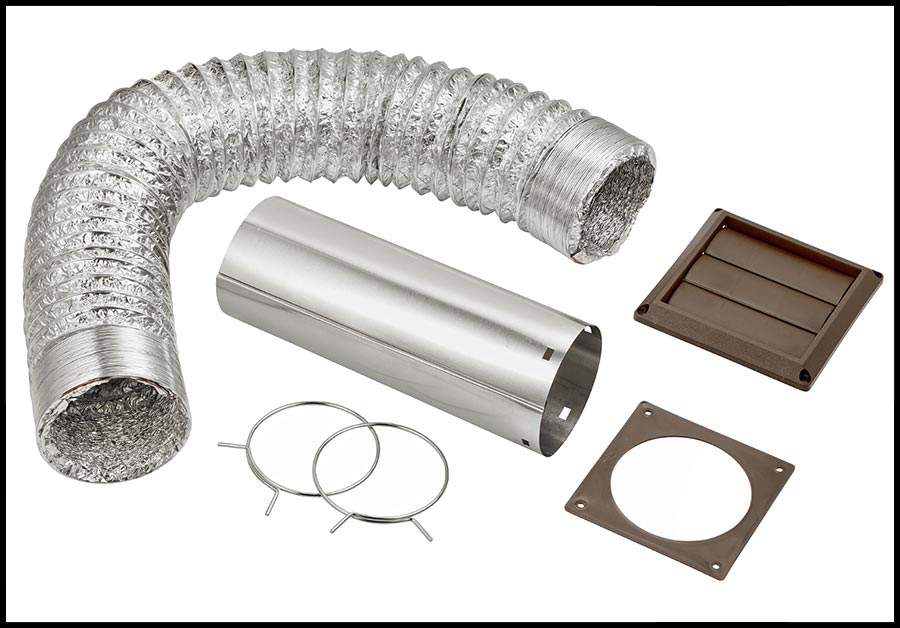 4″ X 5′ UL 2158A – Transition Duct Vent Kit
We also offer: Individual under eave vents in both white and brown with an opening/closing damper or flaps that prevents outside elements from entering the vent.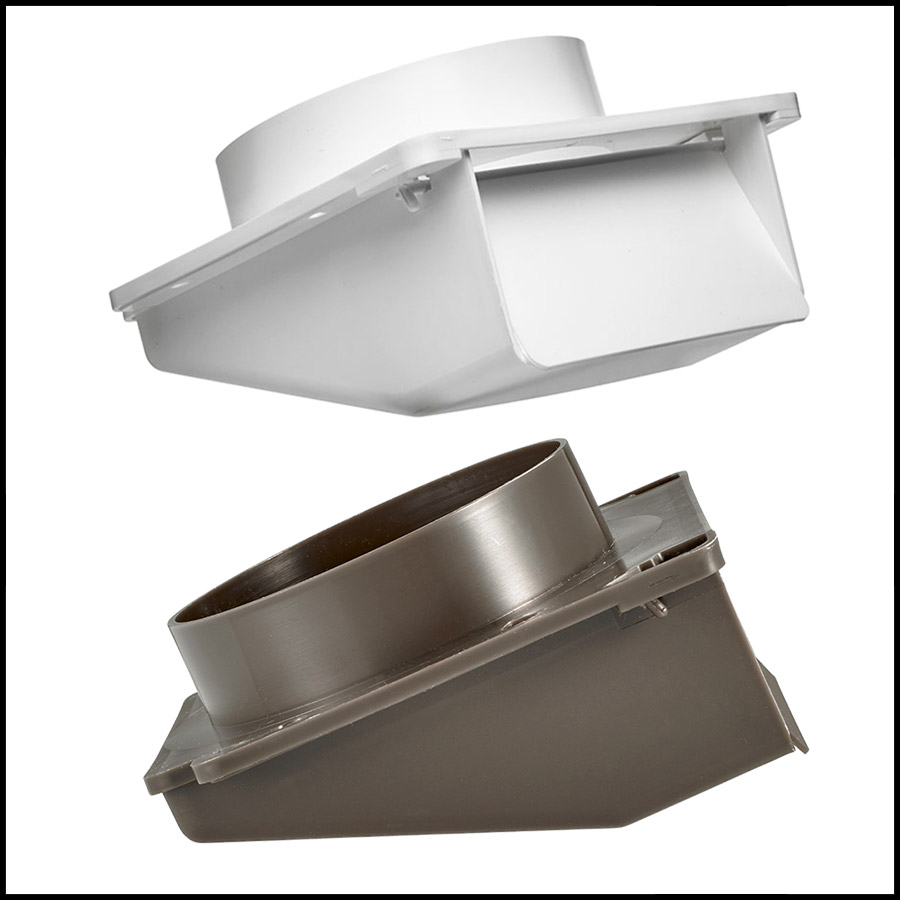 We also carry a low profile roof vent called DryerJack. The DryerJack roof vent is the first roof vent engineered to meet the more stringent venting requirements of dryer exhaust systems. This new DryerJack design is the most efficient with the position and curvature of the damper, combined with hood size, optimizing airflow to such a degree that laboratory tests confirm they have only the most marginal reduction in airflow. A DryerJack vent works well with a direct duct venting through the roof helping it deliver on its efficiency promise.
Our vent products include spec sheets and installation instructions on their pages. Some product pages have installations videos as well.
In addition, Lambro offers other dryer vent related products such as their Dryer Vent Seal which prevents outside elements and air from entering the vent when the dryer is not in use or Draft Blocker Vent Kit which also prevents outside air from entering back through vent. Whole pack quantity is 10 while the retail package is a box.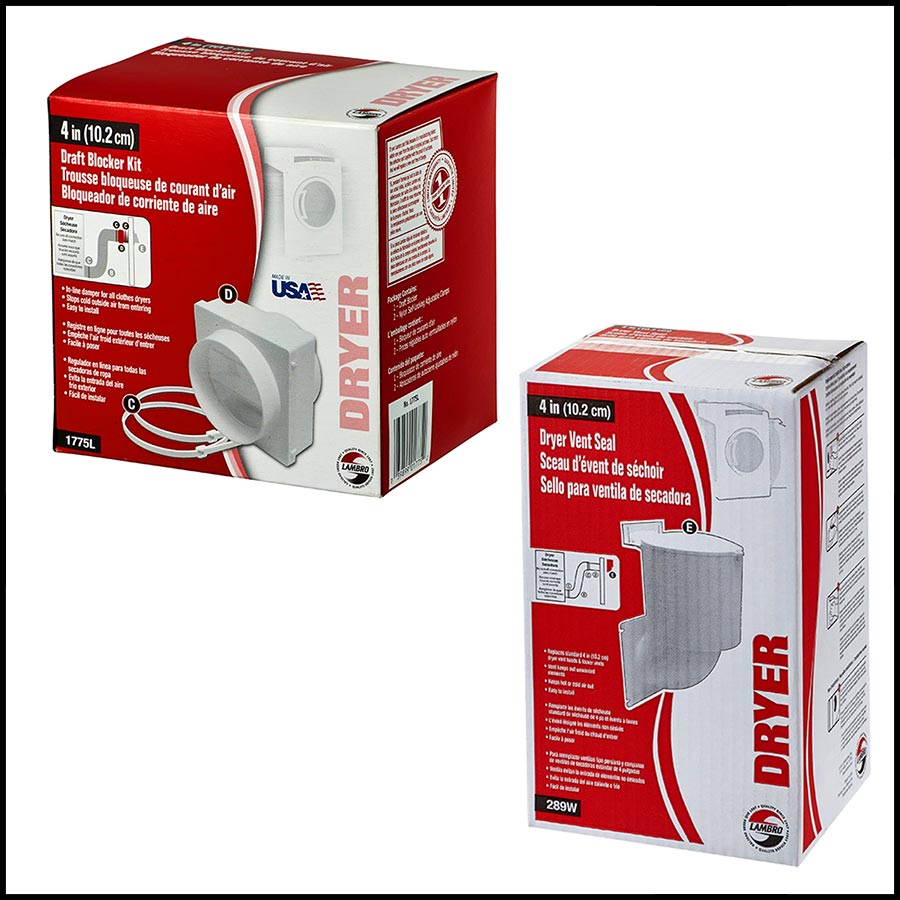 Draft Blocker Vent Kit
Dryer Vent Seal
Dryer Vent Seal
And when you need extra protection from pesky animals and birds, our White Plastic Universal Hinged Vent Guard that fits over 3″ and 4″ hoods and louvered vents with a hinged design for easy cleaning access is just the ticket.
Lambro offers such a variety of dryer hood vents and dryer hood vents kits, distributors, wholesalers and retailers are sure to find the best options for their customers. Give us a call at (800) 645-2860 or fill out our Contact Us form.